Diving Deep with Subscript, Episode 1
Diving deep into B2B SaaS metrics with Tomasz Tunguz
In this episode of Diving Deep, Subscript's CEO, Sidharth, has an engaging conversation with Tomasz Tunguz, Managing Director at Redpoint Ventures.
Tomasz is one of the brightest minds when it comes to SaaS metrics. His blog, https://tomtunguz.com/, is a must-read for SaaS leaders, and he also co-authored the book, "Winning with Data."
Sidharth and Tomasz go deep into B2B SaaS metrics as they discuss:
The key SaaS metrics Tomasz needs to see when evaluating a company
Why NDR might be even more important than you first thought
The unexpected benefits of looking at cohorts of your data
And more!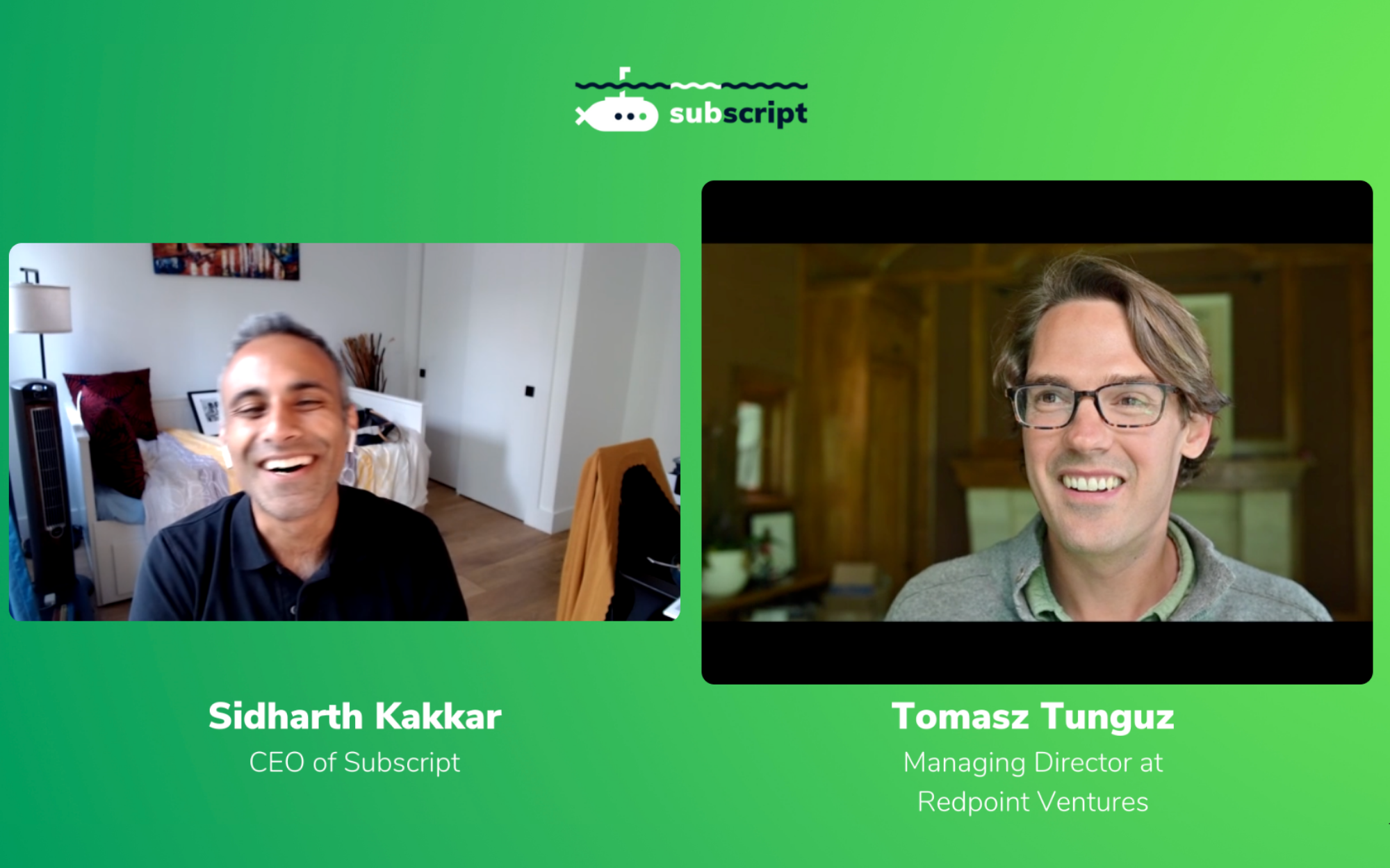 Yes, email me the episode