Diving Deep with Subscript, Episode 9
A conversation with Alka Tandan, CFO at Gainsight
In this episode of Diving Deep, Subscript's CEO, Sidharth, has an engaging conversation with Alka Tandan, CFO at Gainsight.
Alka is a finance superstar! Not only is she a key member of the executive team that scaled Gainsight to a $1B unicorn, but she's also a member of Fortune's Most Powerful Women community.
Sidharth and Alka go deep into B2B SaaS metrics as they discuss:
The one metric to stay hyper-focused on during a challenging economy
The key levers for increasing NRR in a B2B SaaS business
Why you should double down on Customer Success when times are tough
The benefits of partnering with a top-tier private equity firm
And more!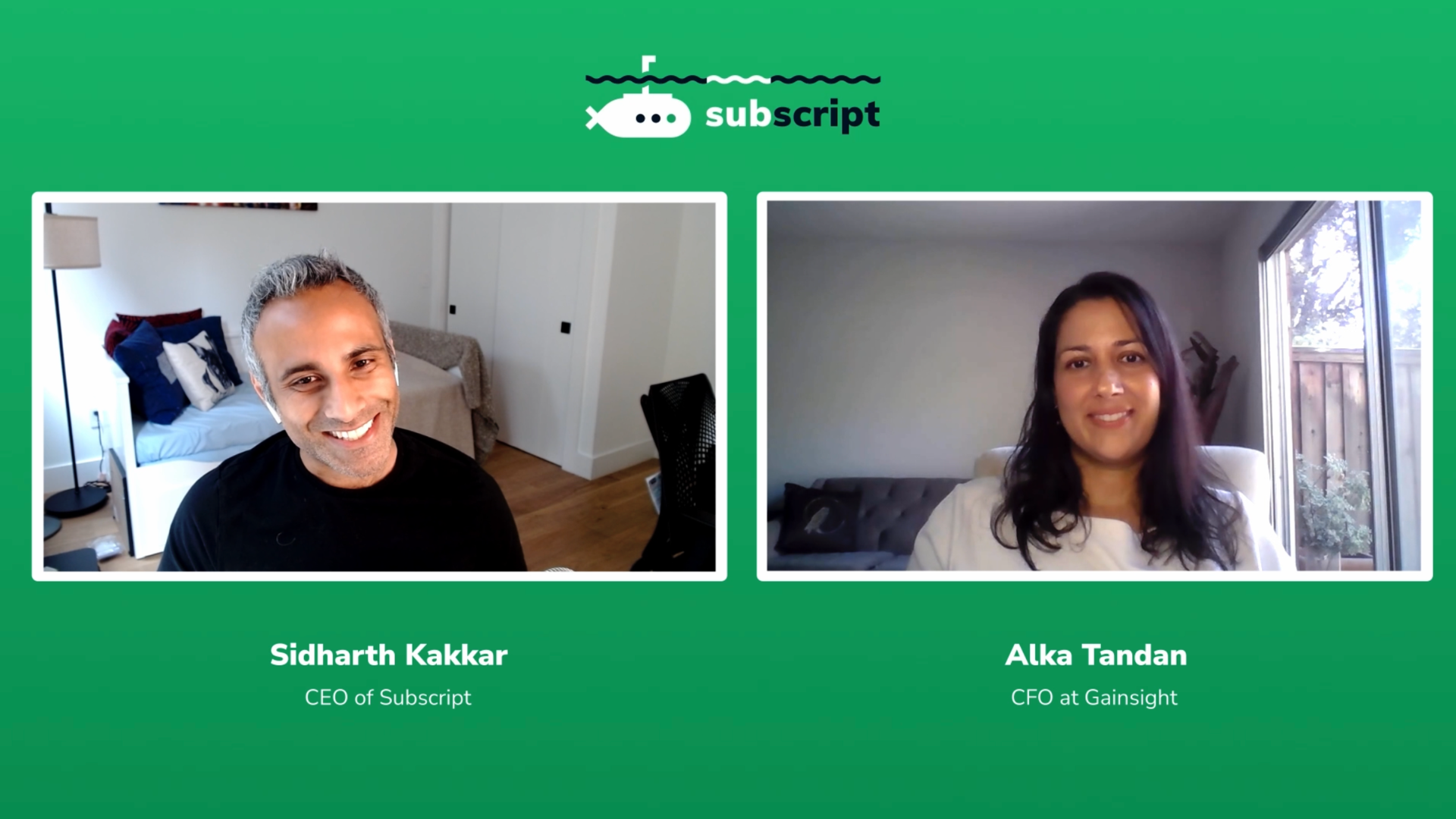 Yes, email me the episode