Diving Deep with Subscript, Episode 7
A conversation with Mike DePaschalis, Head of Finance at Postal.io
In this episode of Diving Deep, Subscript's CEO, Sidharth, has an engaging conversation with Mike DePaschalis, Head of Finance at Postal.io.
Sidharth and Mike go deep into B2B SaaS metrics as they discuss:
What you can learn by looking at cohorts of your customers over time.
The importance of allowing your finance team to work on the business instead of in the business.
The downsides of keeping your subscription metrics in Excel
And more!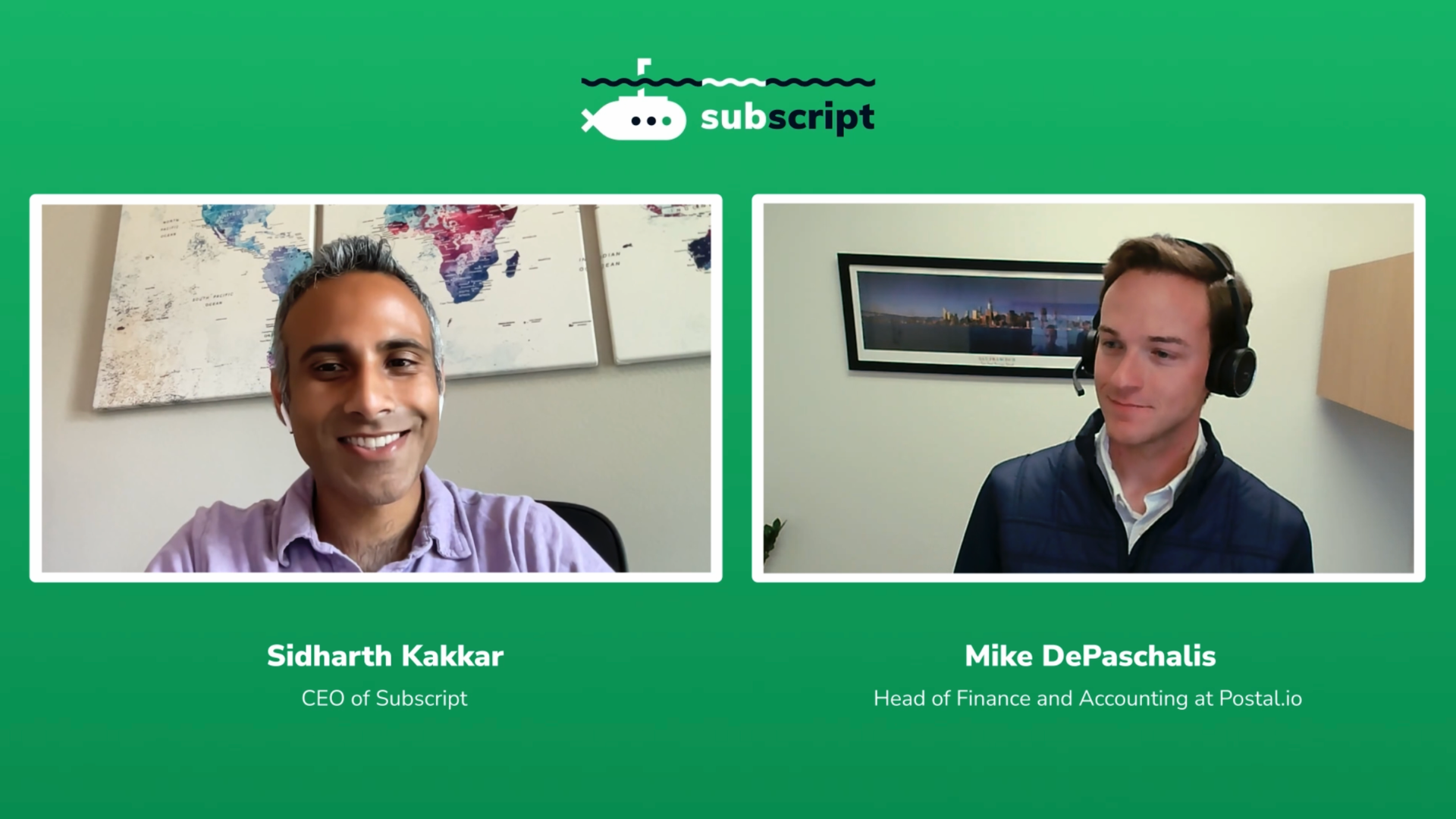 Yes, email me the episode