Diving Deep with Subscript, Episode 5
A conversation with Kyle Poyar, Operating Partner at OpenView
In this episode of Diving Deep, we're joined by Kyle Poyar, Operating Partner at OpenView.
Kyle is an expert in SaaS metrics, a key contributor to OpenView's famous benchmarks report, and one of the brightest minds writing about Usage-Based Pricing.
Watch this episode to learn from Kyle as he dives deep into B2B SaaS metrics and discusses:
What is usage-based pricing and what does it mean for your finance team?
The new skills your finance team needs if you move to Usage-Based Pricing
The two mistakes to avoid when calculating your LTV:CAC
How to pick the right NDR benchmark for your business
And more!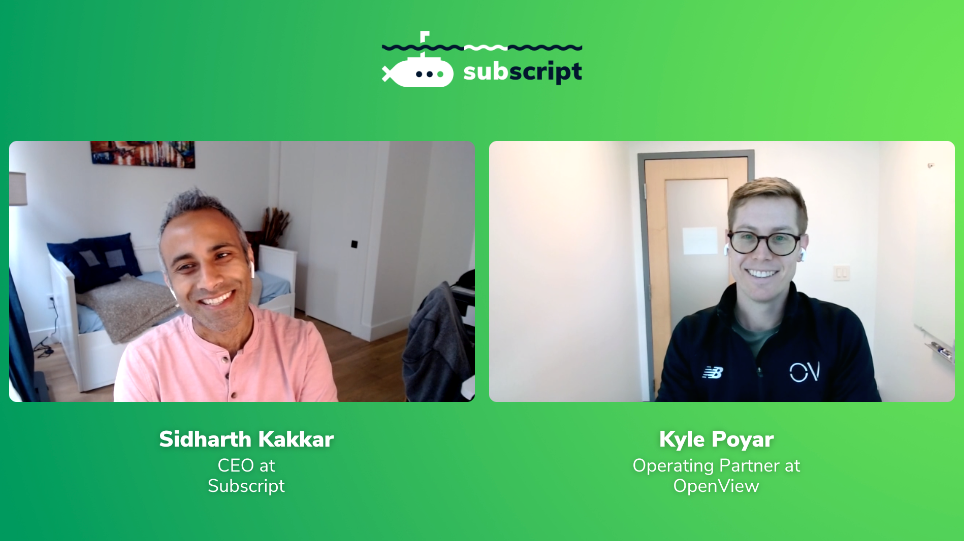 Yes, email me the episode