Diving Deep with Subscript, Episode 4
A conversation with Frank Bien, former President and CEO at Looker
In this episode of Diving Deep, we're joined by the brilliant Frank Bien, former President and CEO of Looker.
Frank led the team at Looker all the way from raising a Series A, to getting acquired by Google for $2.6 billion.
Watch this episode to learn from Frank as he dives deep into B2B SaaS metrics and discusses:
Concrete advice (based on experience) for how to operate in an economic downturn
Why you need to understand your SaaS metrics at an atomic level
What in the world is a "data brawl"? And, what can you do to avoid it?
And more!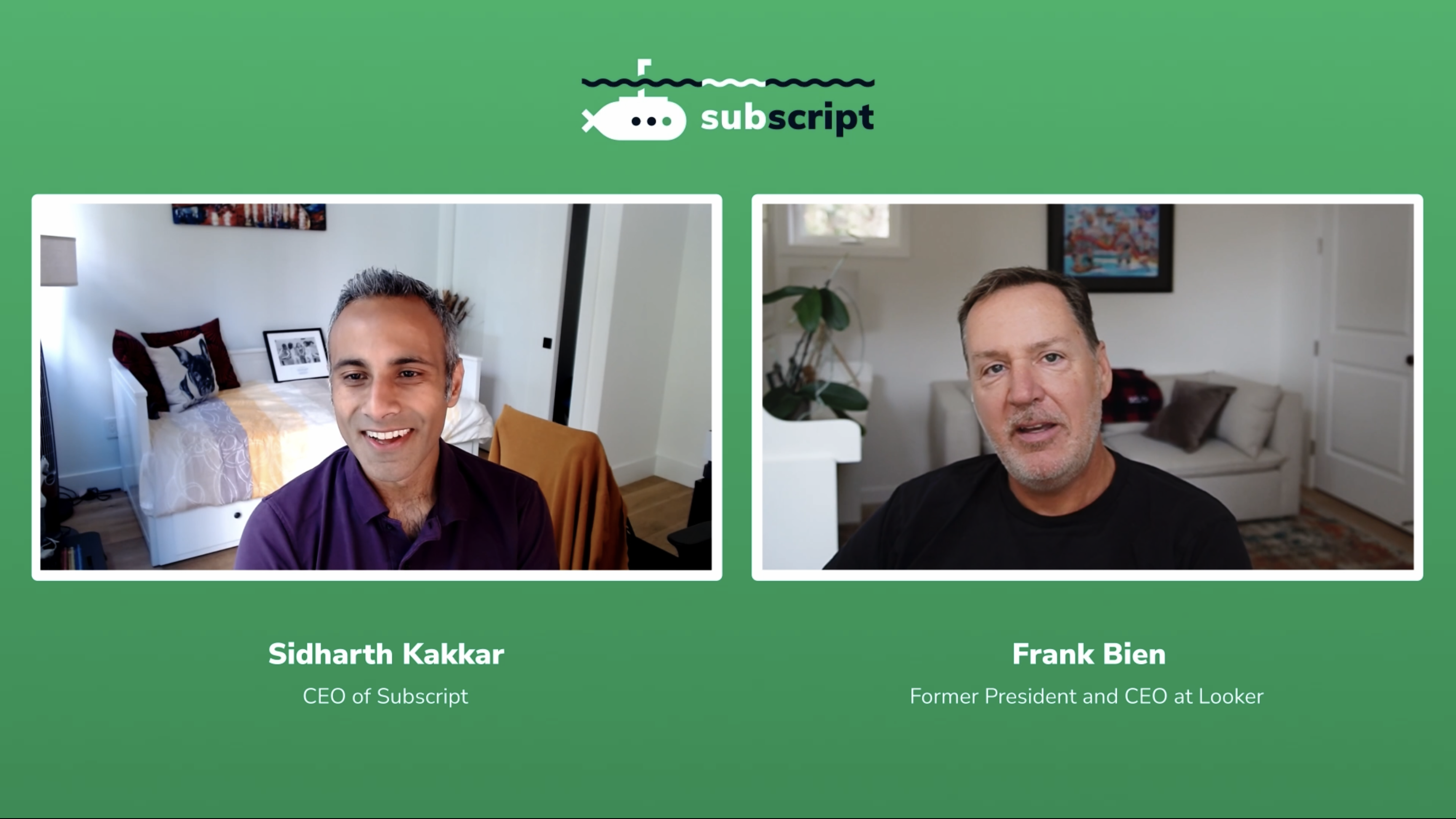 Yes, email me the episode