Diving Deep with Subscript, Episode 15
A conversation with Rose Punkunus, CEO at Sudozi
In this episode of Diving Deep, Subscript's CEO, Sidharth, has an engaging conversation with Rose Punkunus, Founder and CEO at Sudozi.
In addition to her brilliant work at Sudozi, Rose was also the CFO of Uber, and a Data Science and Analytics Lead for Apple. Without a doubt, Rose is one of the most data-driven (and talented) finance leaders you'll ever meet.
Sidharth and Rose go deep into B2B SaaS metrics as they discuss:
In a challenging economy, what is the activity with the highest ROI for the finance team?
Practical advice for turning large amounts of data into insights that can guide a business.
How running Finance at a B2C company differs from a B2B SaaS company.
Wait...is Finance mainly a data job now?
And more!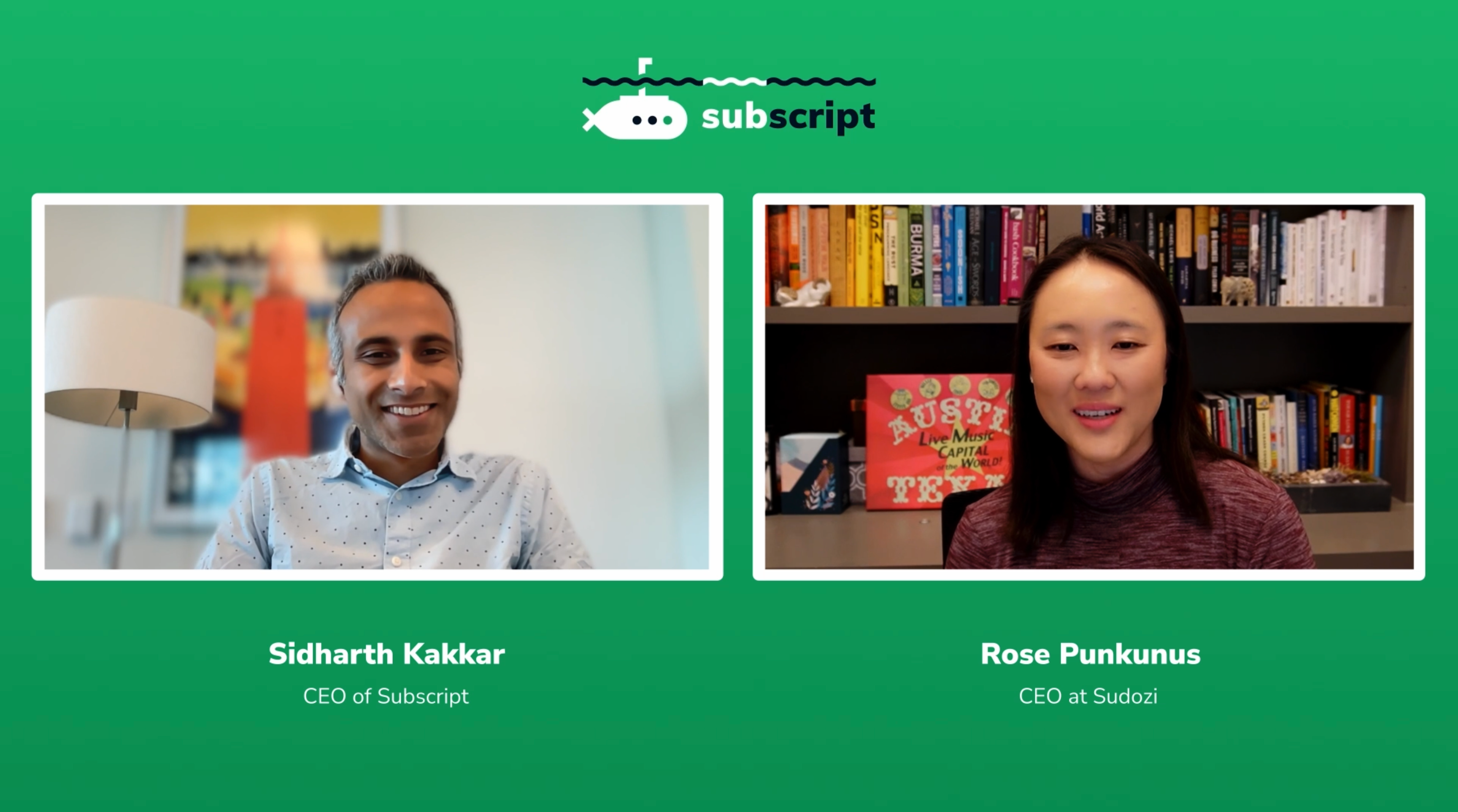 Yes, email me the episode