Get a Free Demo of Subscript
Subscript is the modern, flexible, and affordable way to invoice customers and track B2B SaaS metrics.
Billing - Whether you send 1,000 invoices a month, or 5 per quarter, Subscript helps you get every invoice out on time.


Analytics - Dive deep into your B2B SaaS metrics like never before. Instant access to your ARR, CARR, NRR, and 54 other SaaS metrics.


Accounts Receivables - Get paid faster and automate your collections.


Revenue Recognition - Ditch your spreadsheet and become ASC 606/IFRS-15 compliant.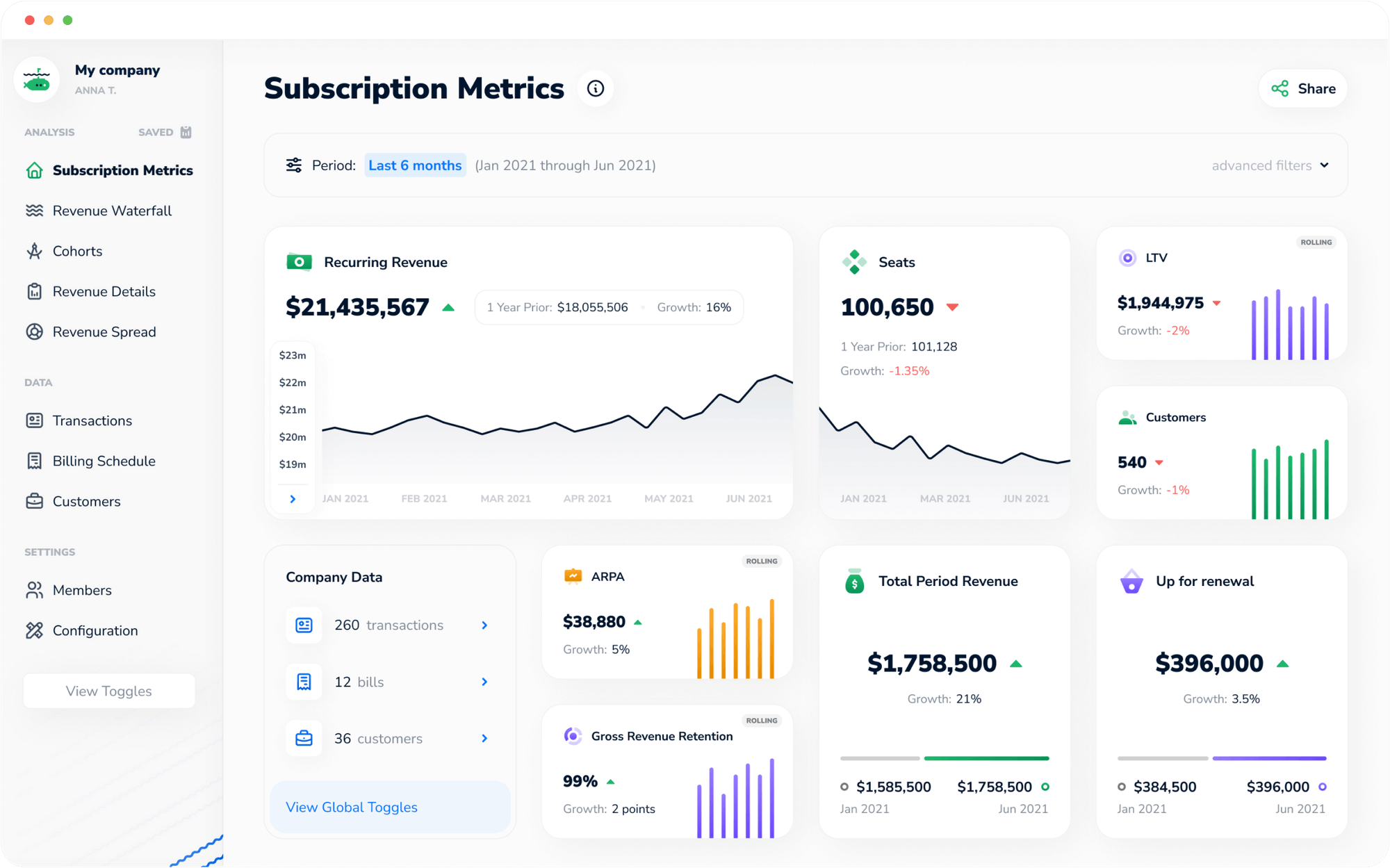 I'm ready for a live demo